During 1957 and 1958 Frank Lloyd Wright was chipping away at what may have become his showstopper: starting with a commission for a drama house in Baġdād, he built up an expansive Plan for Greater Baghdad.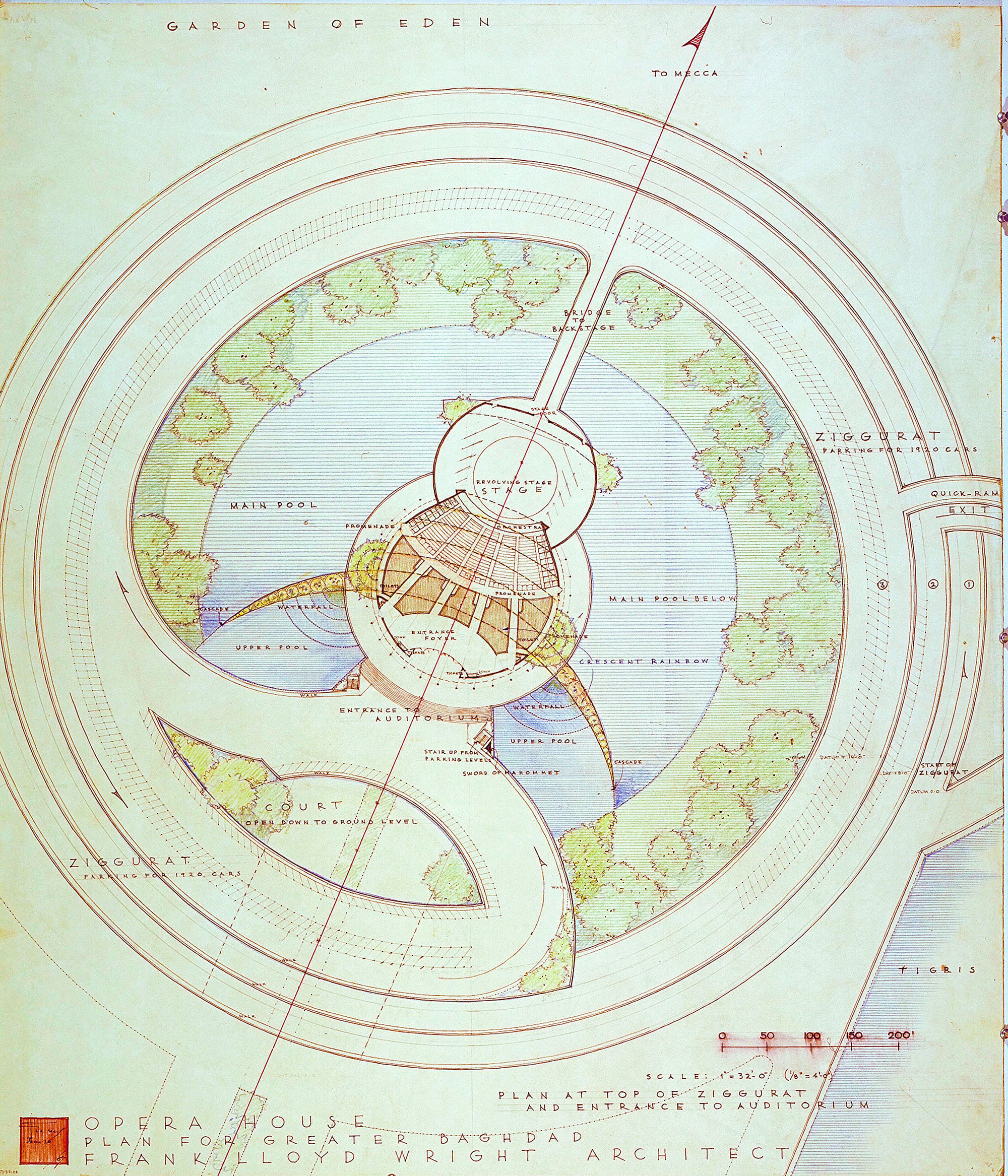 Wright showed up in Iraq in May 1957, only one month shy of his 90th birthday celebration, and after two crowds with King Faisal II he left with consent to assemble a drama house and join it into improvement of a tremendous site in the Tigris River—a uninhabited region that Wright accepted was the site of the Garden of Eden.
In July 1957, in a discourse back in the U.S., he said "I end up being doing a social community for where human advancement was concocted—that is, Iraq. Before Iraq was obliterated it was a wonderful roundabout city worked by Harun al-Rashid, however the Mongols came from the north and essentially decimated it. Presently what is left of the city has struck oil and they have gigantic amounts of cash. They can bring back the city of Harun al-Rashid today."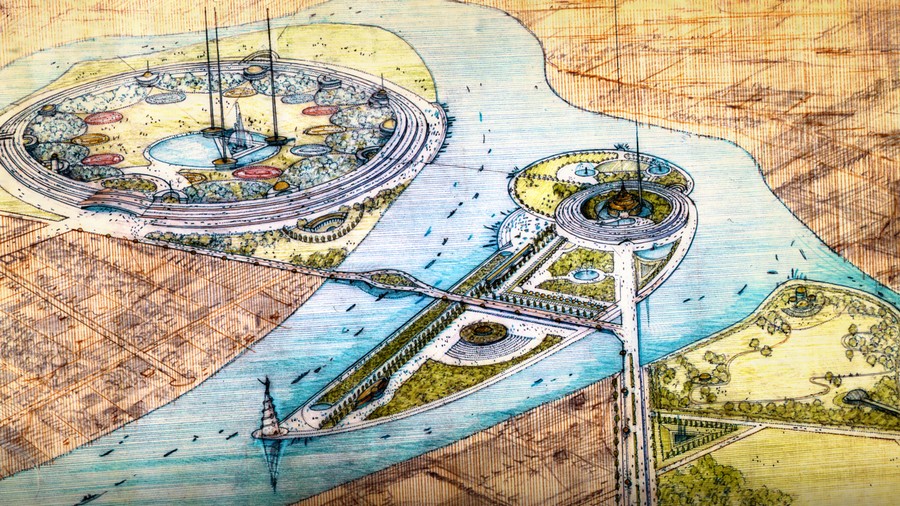 Shockingly, following the military overthrow of July 1958 the task was dismissed; it was excessively extreme for the military authority, and excessively firmly related to the old government.
This as per "Bedouin show evenings" by John Allison (Opera LIX/1 [January 2008] pp. 26–30).
Today is Wright's 150th birthday celebration! Inset, a drawing of the full social community (click picture to develop); underneath, a mechanized 3-D interpretation of the show house.